Humanist Party volunteers from Bollywood have produced a song to express the ideas of party, taking it to people through this media.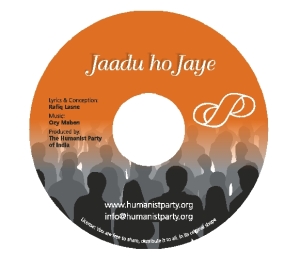 The song is the manifesto of the Humanist Party in rhythm.
It starts as a prayer for some miracle to happen in this country to get over all the miseries.
It brings us face to face with the situations that we want our prayers to create.
Eventually, it leads us to the path on which we find these dreams can be converted into reality, proving beyond doubt that nothing is a miracle.
Our right deeds lead us into miraculous situations...
The CD of the song is available at a nominal cost of Rs. 10 from the nearest volunteer.
The song is available for free download, without any copyright issues for you to use it, spread it, share it without any pre-conditions.